Ok...so its been a couple of days for me...

Its been pretty busy for me lately. There really aren't enough hours in the day for me. I've been behind on my email returns, bloggin', and peapraise. I just can't bring myself to get on the computer when I'm at home since I sit behind one all day long. (Plus my guilt plays a huge role in this)

I'm wearing my "your mom goes to college" t-shirt today. Kip's head is laying on my breasts. I look down and there he is. BWAHHHHHHHH :o)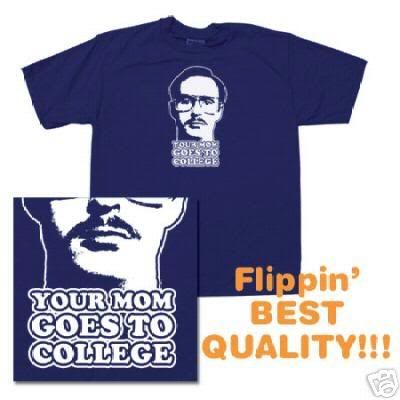 Bing is behind me eating turkey and goldfish crackers. Jude is on the bed watching the Incredibles eating a brownie. I'm wondering what I can make for dinner tonight. I mean there are only a million ways to make chicken but I've tried them all!

I love thinking back to things from my childhood. Do you guys remember this stuff?

Popples

Strawberry Shortcake (I can still remember the smell)

My little Pony (now the tune is stuck in my head...)

Care Bears (Remember those glasses from Pizza Hut with them on there?)

Rainbow Bright

Wuzzles (if you remember the wuzzles LET ME KNOW)

Ramona books (Thanks Laney)

Babysitter's Club books (Stacy, Claudia, Mallory)

Punky Brewster (Mallory, Cherry, Henry, Brandon)

I'm gonna do an 80's layout soon...love all these little memories.
Let's reminisce tell me some more!!

I'm making a vow here and now regarding my blog...

I ASHLEY NICHOLE WREN VOW TO NEVER GET TOO SERIOUS OR TOO DEEP ON THIS BLOG UNLESS ABSOLUTELY NECESSARY. THIS BLOG IS A TOOL IN HELPING ME TO REMEMBER LITTLE TIDBITS OF MY LIFE THAT I NEVER WANT TO FORGET. IT IS NOT SOMETHING FOR ME TO USE TO FIND OUT THE MEANING OF LIFE OR WHAT I WAS PUT ON THE EARTH TO DO. (I WONDER THOSE THINGS BUT NOT WHEN ITS BLOG TIME) I WANT TO LAUGH, REMINISCE, DOCUMENT WIERDO THINGS MY HUSBAND SAID OR DID, RECORD CUTE THINGS MY KIDS DID, AND CONNECT WITH PEOPLE THAT I FEEL ARE GOOD FOR ME. 27TH DAY OF APRIL 2005.

thank you missy for making sure we keep it real.