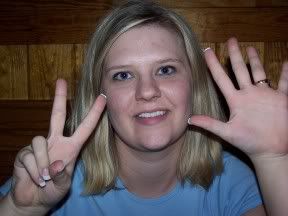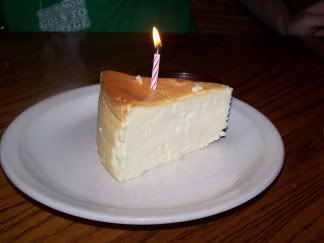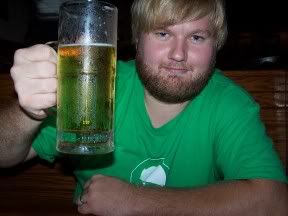 <-----------My liger shirt from gabby and *e* ..and yes my boobs really ARE that big..
Birthday Post...
Such a good freaking day or weekend shall i say for me...
This birthday was wonderful, it really and truly was.

Birthdays let you know just how much someone truly loves you and cares about you...OR how wrong you might be about how much someone cares about you.

With that being said....i am overwhelmed, elated, happy, lucky, blessed, excited about all of the pea loving i got...i really and truly am. The effers coordinated such a kicka*s birthday idea...complete with pictures...and random facts...and sweet little creations that I get to save for always, and they were mailed right to me! So i have been getting mail love for a week now. Thank you to all who sent me something...I love every single one of em...and am brainstorming of a creative way to keep them and show them off.

At the Wren househould whatever you want on your special day you GET. For me, that included traveling a couple of hours away to Little Rock and going shopping and eating a good meal. My mom came and stayed with the devils AKA Jude and Bing, so it could be just Sean and I.

In a nutshell....
Road trip goodies, good conversation with my husband, a two hour car ride, The Scrapbook Corner, Hobby Lobby, Best Buy, Scrap This Etc., Circuit City, Michaels, Thrift stores, a NAUGHTY shop, McAlister's sweet tea, Outback Steakhouse, a lunch date with my boss, a French Manicure from Momma, moola from momma-in-law, an IPOD and a birthday cake from my sweet husband, goodies from Erin, goodies from Viv, goodies from Colleen, goodies from K La La, goodies from Gabs, GOODIES GALORE <----you like that amber?, a sweet birthday phonecall from Amber, a birthday email from K, a birthday phonecall from my little sister, a lasagna dinner and iTunes gift card from my friends Scottie and Julie, curtains made by my friend Janine, 2Peas lovin...

Could i be any luckier?

Could i feel more blessed?

No...I don't think so. I am sooooooooo happy right now.

Miss Ashley has lost 33 pounds..and thats also something for her to smile about....and can i just say that i never effing knew how much i wanted an IPOD (or A-Pod as i call it) until i had it?? I love that thing...i was getting my JAM on while doing the laundry...bing thought i had lost my damn mind...