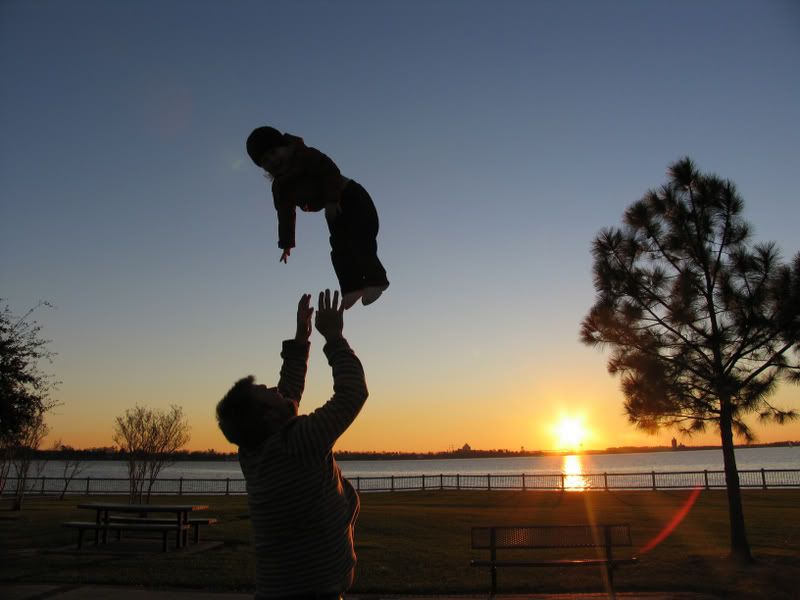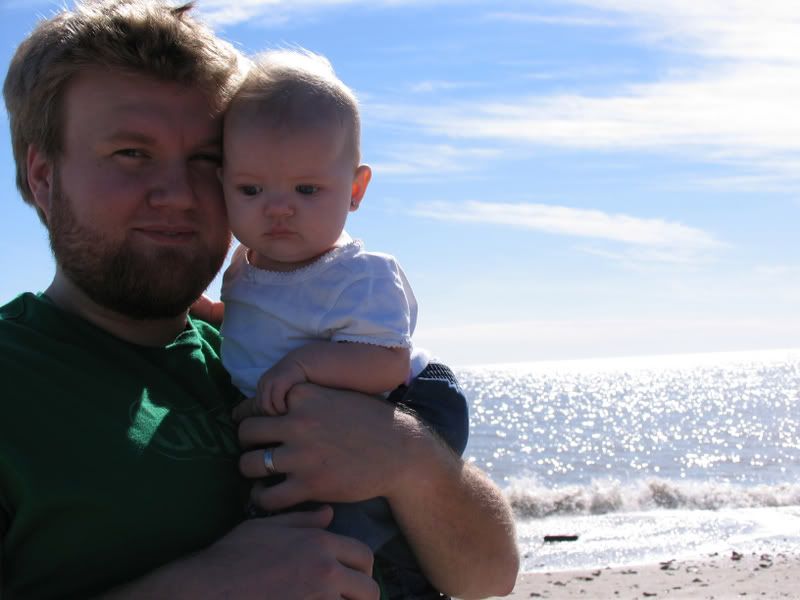 Julian's life long dream ( a whopping 6 year dream) came true this week when we went to visit my Mom in Lake Charles, LA. He has ALWAYS wanted to go to the beach...build sandcastles...skip rocks...feed the seagulls...he did all of that and THEN some.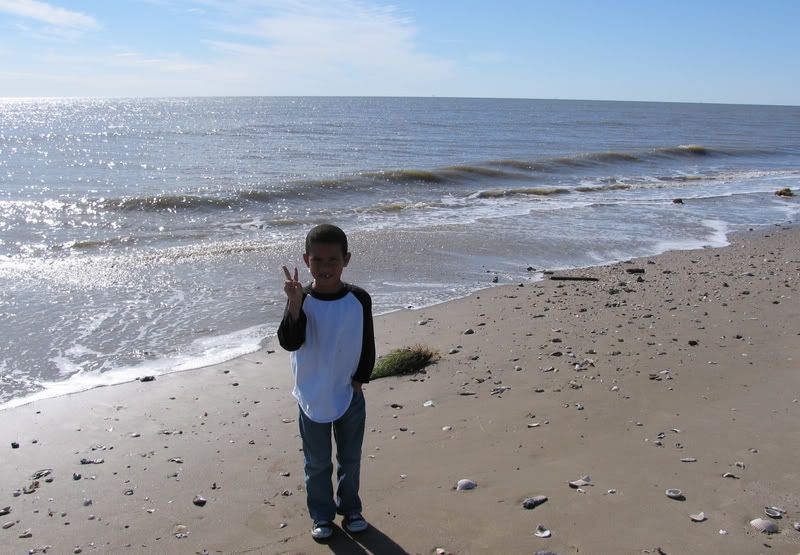 Bits and Pieces of the trip...
A sandcastle contest
Sean throwing up Chicken McNuggets, Cheeseburgers, and Fries to the birds.
It totally became a game...like each bite they caught in the air was a point.
My mom's tiny but COZY little camper trailer. (Totally intrigued me...made me want to live an RV life for a year)
Fireworks.
Letting Jude sit in my lap and drive around the park.
Sean's annoying voiced hand puppet he drew on his hand with Sharpies.
Sean imitating my stepfather.
Chili-> Which was a direct result of Sean refusing to kiss me when it turned 2007. He hates chili. JERK. :o)
25$ buffet
Sean's speeding ticket on the way back.
Thank God for Car DVD players (Over the Hedge, Spiderman 2, Candyland & High School Musical)
Julian repeatedly SPANKING his parents inConnect 4. He went from having never played it to being some sort of child prodigy.
Watching LOST and the Davinci Code (only took 4 times WITH closed caption on to understand it fully)
Finishing Running with Scissors in ONE day.
Seeing actual Hurricane Katrina damage.
Delicious Fresh pineapple from said $25 buffet
Steamboat Bill's Crawfish Etouffe
My mom singing this insanely contagious lullaby she made up - BUZZABEE.
Working on a really cool album...so excited about it.
Jude's doing his homework..he starts art lessons tomorrow.
Tomorrow is mine and Sean's volunteer day at the school.
Bing is watching Charlie and the Chocolate Factory (nice break from Scooby Doo 1 & 2 12x a day!)
mJ is in her bumbo in awe with her feet and toes flashing me those delicious dimples.
Amelie is the best movie in the whole wide world. Definitely my #1 of all time thus far.
My girl Tanya Bananya got me a CABOODLE for christmas! FLASHBACK.
Needing a getaway with my husband.
Amaretto creamer in my coffee.
Actually scrapbooking.
Bing got a hair trim today.
Still wanting my nose pierced (ITS TRUE MOM)
Laughing at old journal entries.
a